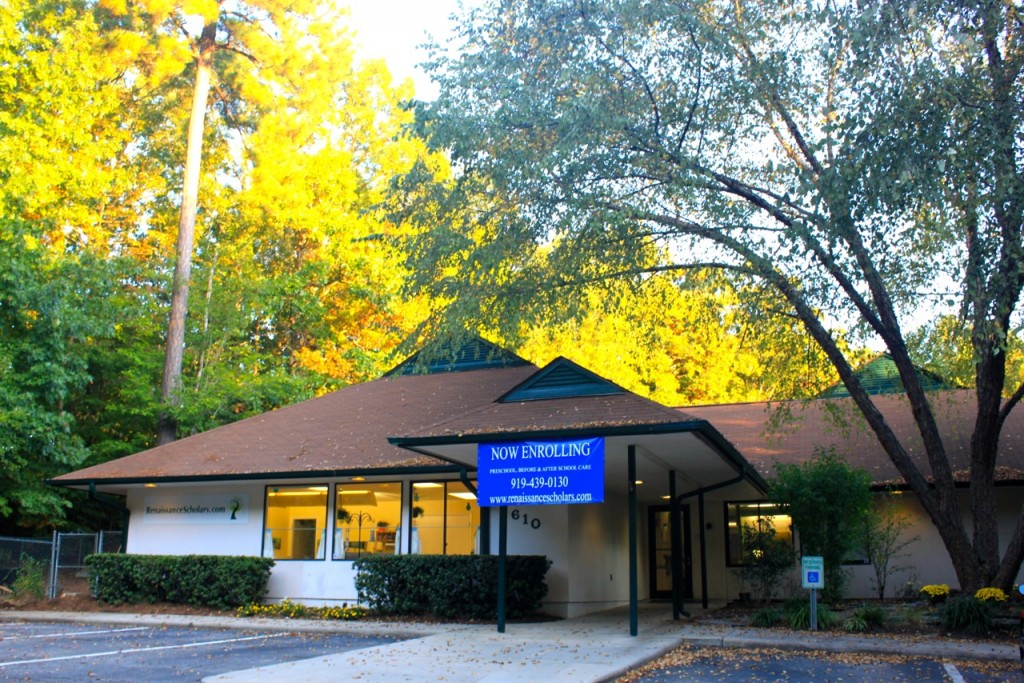 Welcome to Renaissance Montessori, a unique Montessori school Cary. Located at 610 Nottingham Drive, our beautiful wooded facility is just a few minutes from exits for I-440, I-40 and US-1 making us a convenient drive from most of Raleigh, Cary, Morrisville, Holly Springs and Fuquay-Varina. We offer both full and half day programs, including after-care.
Now Enrolling 2013-2014
Renaissance still has some spaces available in our children's house program. Call us to schedule a tour today!
---
Renaissance has just opened our new toddler program for 1 to 3 year olds.
Renaissance Montessori offers early childhood classrooms geared roughly for children aged 3 to 6. Please click here for help evaluating whether your child is ready for a Montessori classroom. Eventually we will add an Elementary program that goes through 3rd grade.
Renaissance Montessori is affiliated with the International Montessori Council (IMC), and several senior IMC members serve on our Advisory Board. Our teachers are all fully Montessori trained with years of teaching experience. The founders have worked for years at The Center for Guided Montessori Studies, one of the most reputable Montessori teacher training programs in America.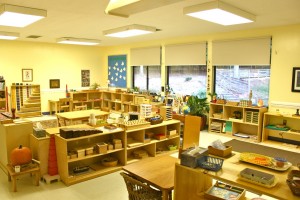 Our newly renovated classrooms are completely equipped with high quality Montessori materials. Construction thanks to Borges Construction Company.
What makes us special
Warm and nurturing teachers are fully trained to use the Montessori method to help each child develop to their fullest potential
One adult in each classroom will only speak Spanish to the children, and Spanish language activities will be integrated into the curriculum
Visiting artists of all disciplines will engage children regularly to teach and inspire
Many science activities are conducted in an experiential fashion. Our beautiful, shaded campus offers room for children to explore nature. We will use it to study botany, ecology, mineralogy and biology
Committed to a highly authentic Montessori program
Low teacher/student ratios will not be higher than 9:1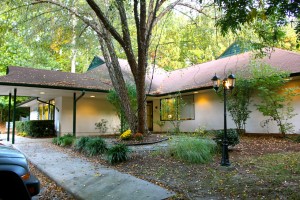 More information
We will be expanding this website  significantly in the coming weeks,  however we'd be happy to answer any  questions you might have at this time.  Please contact us for more information.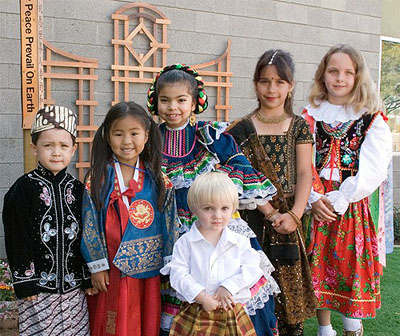 There are Montessori schools in virtually every nation on earth. Montessori children come from all classes, races and religions. Will your child be one of them?