Check out what people have been saying about Renaissance Montessori!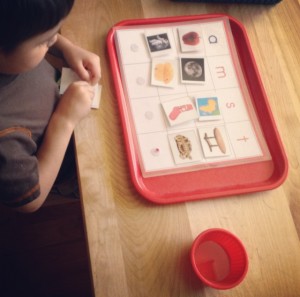 To the entire staff at Renaissance: I wanted to take a moment to thank you guys.  J— has been doing exceptionally well throughout his first year in public school. I am so very glad we decided to have him at your school and in Montessori the year prior to his transition into Kindergarten.  It has been nothing but beneficial to him.  Socially as well as academically.  He is playing with other kids (even has a group of buddies).  He is respectful of others.  He is open minded and accepting of things that may appear different to what he is used to. His reading is amazing – as is his math!  He is reading chapter books…crazy huh?  He is dividing and  multiplying already (he doesn't realize that is what he is doing).  The other day, on his own, he asked me about the concept of negative numbers.  He has always been an inquisitive child, but I know that Montessori and your school has encouraged him to embrace that curiosity." – T. B.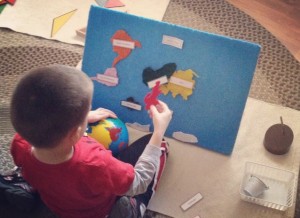 There is no comparison between this school and a conventional daycare setting. There is a true curriculum and structure here, and children are daily encouraged to try different activities and challenge themselves within the constraints of their own abilities. Expectations for achievement are individualized, and teachers actually communicate with parents regarding daily activities and overall progress. My daughter started at this school at around 3.5 years old, and it has made such a noticeable positive change in her life and ours. Even though I was not very familiar with Montessori at the outset, I came to understand how naturally this system lends itself to success in all aspects of a child's life. I highly recommend this school to anyone who feels their child is not benefiting from the early childhood "education" system that has become mainstream in this country." – Michele A.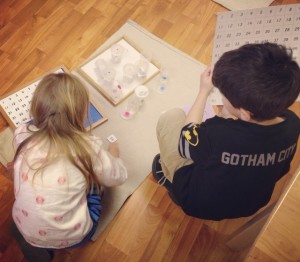 My son was 3 when he started at Renaissance Montessori… he was shy and cuddly and had never been to a 'big kid school' before. We had him with a nanny up until this point. During his last year at the school he has opened up and now loves to talk with people. In fact is pretty much talks, hums, sings, or makes some kind of noise all the time. He loves to tell me about all of his work from the day and re-iterates stories about what happened in the classroom. I have seen his physical abilities and fine motor skills expand and grow strong. He sings me songs about all different topics and tells me stories about math and reading. I am watching him grow strong and confident in his abilities every week. The teachers are all extremely attuned to the children and listen and respond when there is a question or a need. Each child can work at their own pace and find things that interest them in every activity. I would highly recommend Renaissance to anyone who has a child that is just learning about the world around them. The staff, teachers, and community will help them grown and understand with out fear of the unknown or make them struggle to understand." – Adrienne R.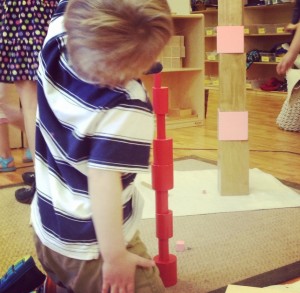 Renaissance has provided a fantastic learning environment for our son.  He is extremely bright but very active, and from day one the staff has been able to channel his physical energy in a positive way.  He is genuinely thriving at Renaissance and is always happy to go to school. – April S.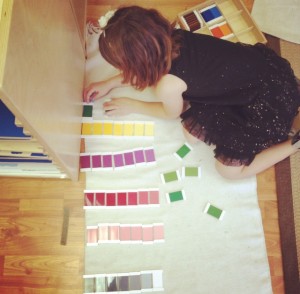 Our daughter has been attending Renaissance for over a year now and we could not be more pleased with the staff, administration, property, community and curriculum. If you are looking for a cookie cutter corporate environment this is not it. Renaissance is very community driven with input from kids, parents and staff alike.  We visited 6 schools while deciding where we would be attending and within 5 minutes of arriving we knew the search was over.Marc and Rachel run a great place, stop in ask for them and you will certainly agree." – Ryan P.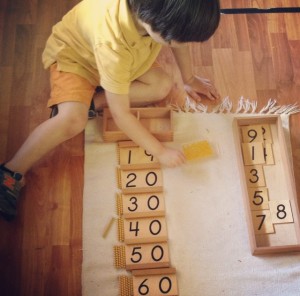 This is my son's second year at Renaissance Montessori and we are very pleased with education and care he receives. This school is committed to building a sense of community for students, families, and staff. The staff is warm, friendly, and inviting. Parental involvement is strongly encouraged and families are always welcomed. Renaissance has a strong curriculum which includes: pre-reading and writing, math, science, Spanish, music, geography, life skills, and social interaction. Courtesy is taught and continuously reinforced. Students learn core subjects through hand-on activities. They are introduced to concepts in various ways to ensur   e learning. Teachers are great about communicating what is happening in the classroom and hold regular conferences to discuss your child's progress. Our experience at Renaissance has been excellent!" – Ada L.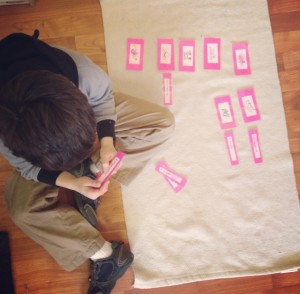 My son has been attending Renaissance for almost 2 years now. It is fantastic place for a little person. He immediately responded to the warm and nurturing learning environment. The staff is always available to talk and encourages parental involvement. The school is very focused on building a strong community and eagerly seeks out parental feedback. They encourage children to challenge their comfort zones, in a respectful and compassionate manner. My son continues to blossom as he grows – I feel blessed to have found such a wonderful school that continues to respond the the new and different challenges each year brings! Renaissance is not a day care – it is the first step in a lifelong journey of civic responsibility and love of learning!" – Lauri R.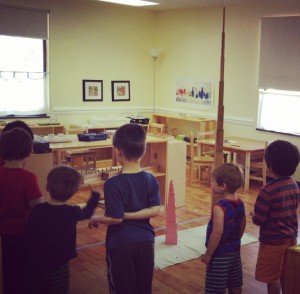 My three year old son has been at Renaissance for several months and his growth has been amazing. His ability to focus on tasks and learning at home has developed significantly. The teacher and her assistants establish a terrific environment where the children can pursue their own interests in a directed way. The children model for each other how to learn because the staff is there to guide their interests. I was a Montessori child myself and I can tell that Renaissance is a perfect blend of the traditional philosophy and contemporary approaches. I actively recommend Renaissance to all my friends with pre-school age children.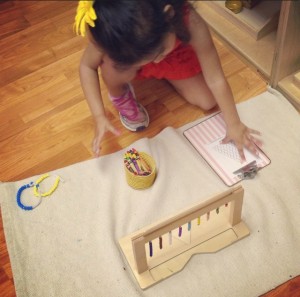 The environment is enveloping, welcoming the child into the classroom. The activities are engaging, and support learning on several levels. The teachers are always watching the children to guide them, but not "doing" the activities for them. The teachers are supportive of the child and involve the parents as needed and communicate frequently.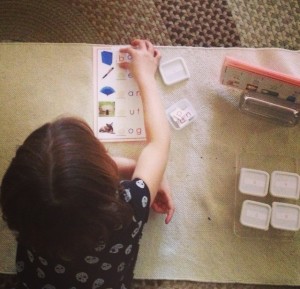 Our 3 year old has been thriving at Renaissance Montessori School since his very first day there! We are continually amazed by the valuable skills and knowledge he is acquiring there. He is gaining experiences in so many valuable areas such as literacy/reading, math, science, art, pre-writing/writing, Spanish, sign language, violin, fine/gross motor development, geography/cultural awareness, caring for the environment and community, making healthy choices, social interaction (with an emphasis on courtesy, cooperation, and kindness)…the list goes on and on! Most importantly, this environment fosters a love for learning within each child. The teachers are amazingly gifted with the ability to guide the children towards their own personal development by supporting their individual interests and needs. As a parent, there is no better feeling than knowing we are sending our son to a nurturing school where he is learning, developing, and having fun every day! Renaissance is building a supportive community of involved parents and we are thrilled to be a part of it!