We are a group of passionately committed educators who have spent the last few years looking for just the right location to start a new Montessori school. This is a very exciting time for us, as we work non stop to get our classrooms ready for your children. We are conveniently located near Cary Towne Center and Crossroads Plaza, just minutes from US-1, I-40 and the Raleigh Beltline.
Toddler Program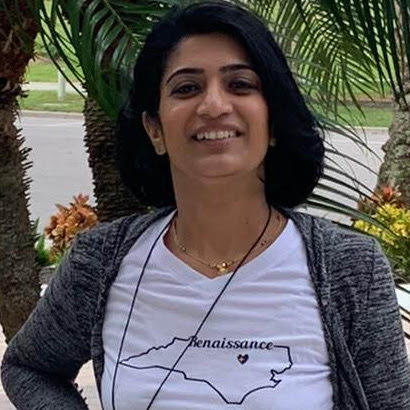 Minu Saggere serves as Lead Teacher in the Toddler community. Originally from India, she moved from Atlanta GA (her home for 16 years) to Cary NC in August 2016.
Minu has earned two Infant-Toddler certifications, one online from the North American Montessori Center (NAMC) in 2012 and the other from the American Montessori Society (AMS) at Montessori Teacher Education Institute, Bucked Atlanta in 2016. Additionally, she has completed a Montessori Fundamentals coursework from the Center for Guided Montessori Studies in 2014 and also recently did a course in Autism from the CGMS through their continuing education program.
Minu lives in Cary with her husband and two boys, ages 17 and 14. Both of her children attended Montessori schools from age 3-6 years.
One of Minu's favorite quotes by Maria Montessori is "education is a natural process carried out by the child and is not acquired by listening to words but by experiences in the environment."
---
Mariela DeJesus is the Toddler Assistant with Ms. Minu's class. More information to come.
---
Nancy Real serves as the Lead Teacher in the Toddler community. More information to come.
---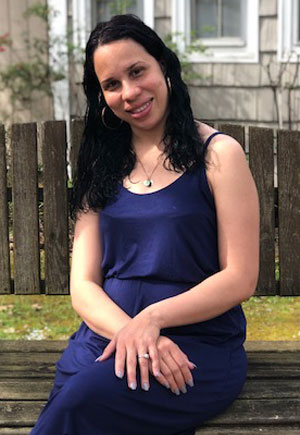 My name is Katherine Velez, I like to be called Kathy. I'm from Puerto Rico. I have been a teacher assistant since 2008 and came to Renaissance Montessori in 2016. I love my little ones and my work in this beautiful environment.
I moved to North Carolina in 2016 and I like calling it home. I have a beautiful family of five; my husband Diego and my 3 kids, a daughter, 13, a son who is 9 and a baby boy born in August. In my time free I like to spend time with my family in parks and exploring North Carolina.
---
Aliyah Smith is currently an intern in the Toddler class. She is enrolled in the Center for Guided Montessori Studies to earn her Montessori certification as an Infant/Toddler teacher. From Jacksonville, North Carolina. I enjoy spending time with my family and especially family vacations with them. I am 2019 graduate from Saint Augustine's University Raleigh, North Carolina with a degree of Arts in Sociology. I'm looking forward to this new journey with my Renaissance Montessori family.
---
Children's House Program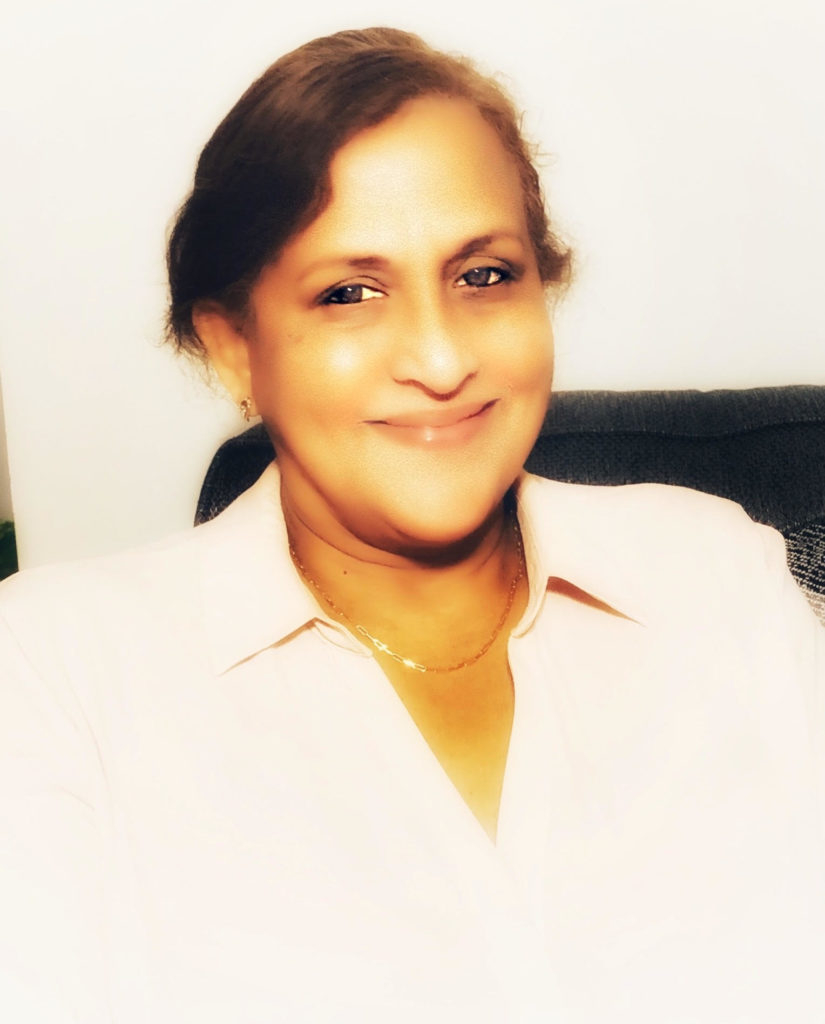 Shyamini Premachandra serves as Lead Teacher in Children's House. She came to Renaissance Montessori as a valuable early childhood educator with over 25 years of experience.
Shyamini is certified by the Association Montessori Internationale (AMI), she has completed the Early Years Foundation Stage (EYFS) training. She has been trained in the Reggio Emilia approach at the Centro Internazionale Loris Malaguzzi, Italy.
Shyamini also has a diploma in special education and is a certified ABA Therapist and trained and specialized in Play Therapy.
Shyamini uses her knowledge of the many education methods she has mastered to create a beautiful life lasting childhood learning experience for her students.
She has worked in the Dubai, UAE and Milan, Italy as an Early Childhood Educator prior to moving to the USA in 2014.
She enjoys traveling with her husband Giuseppe, especially to visit her family in Sri Lanka, Dubai and Italy.
---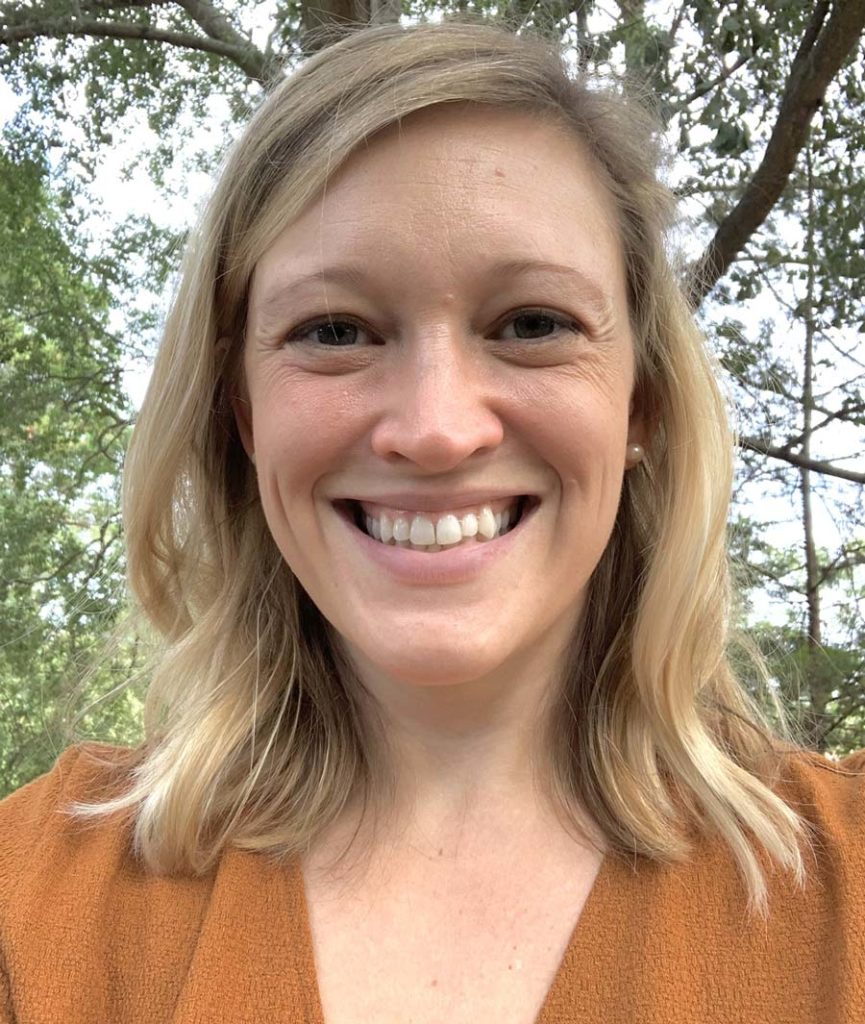 Kristin Walker serves as Lead teacher is Children's House. She is originally from Georgia where she attended the University of Georgia and earned her Masters degree in Social Work in 2008. After working for social services, she moved to North Carolina and began teaching in public school. In 2014. she transitioned to Montessori education. Kristin gained her AMS Early Childhood Montessori certification in 2017.
Kristin enjoys spending time traveling with her daughter Cora and husband Dustin. When she is home she loves to spend time with her cats and dog, reading, running and listening to music.
---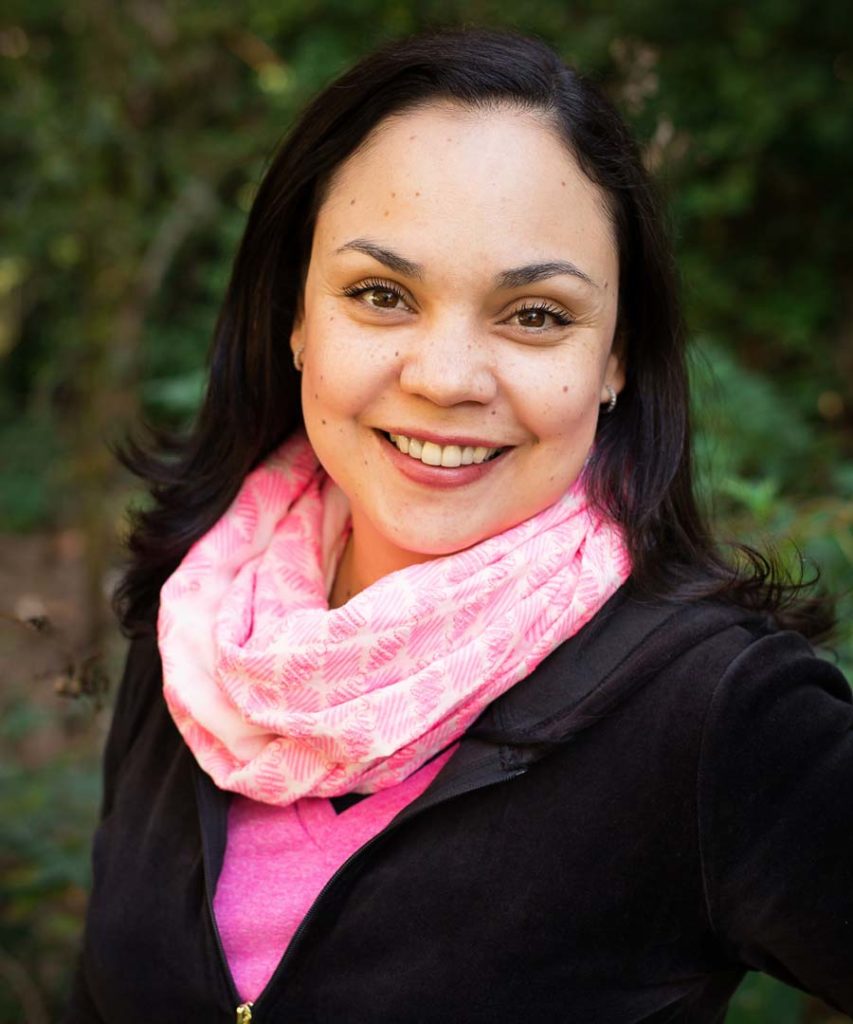 Liseth Ancidey serves as Lead Teacher in Children's House. She was born in Venezuela and moved to New York City in 2003. After her daughter Eva was born in 2011 she fell in love with Montessori Education.
She moved from NYC to Raleigh in 2013 with her husband, daughter and dog. She began as a volunteer mom in a Montessori School while teaching Spanish in a private school. In 2016, she started to work as teacher assistant in a Spanish immersion Montessori School in Raleigh. Liseth completed her Early Childhood Montessori Certification through Center for Guided Montessori Studies in 2017.
Liseth is a former diplomat. Her last post was at the United Nations in NYC headquarters. She graduated from Universidad Central de Venezuela in International Studies and earned a Master's in Political Science at the Graduate Center of the University of the City of New York. Liseth also earned a Spanish community interpreter certificate from Durham Tech.
Liseth enjoys spending time with her family. She also loves dogs, dancing, traveling, crafting and collecting paper money. Liseth lives in Raleigh with her husband Sidney, her daughter Eva, and her two dogs Nube and Gia.
---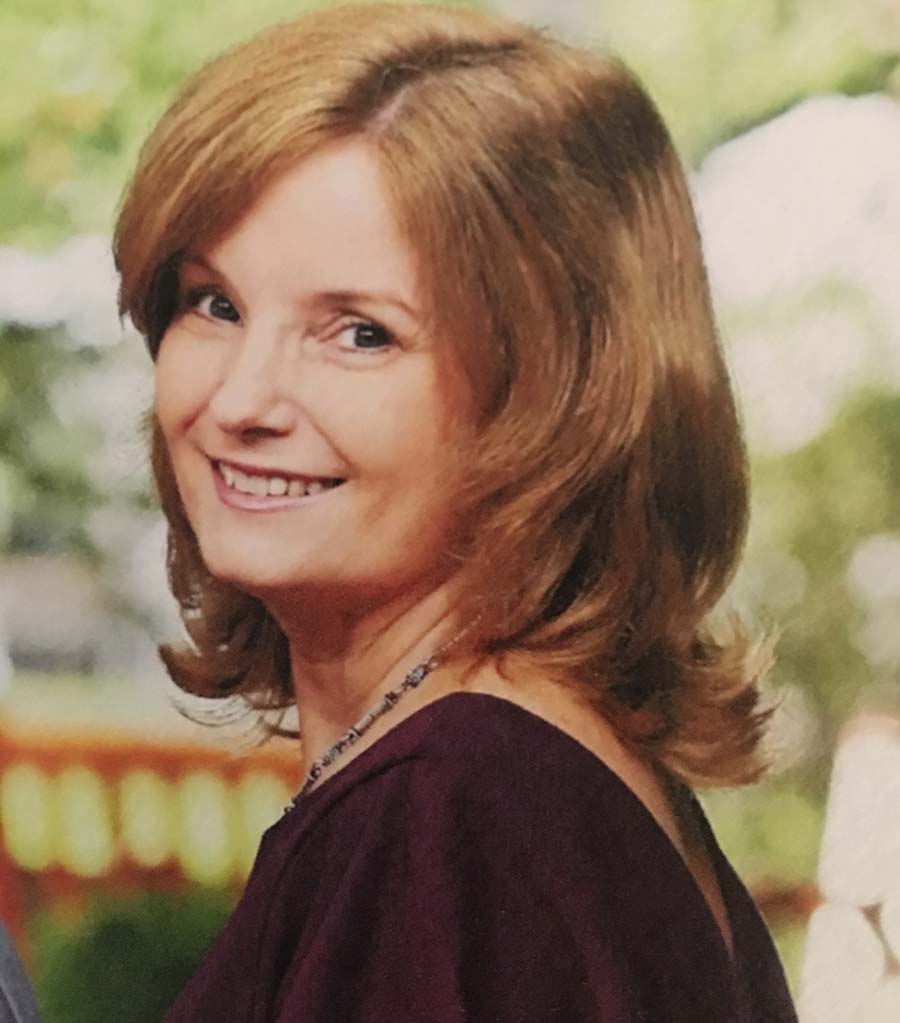 Sandy West, a North Carolina native, serves as a floater for the school. She studied Business Administration in college and was a Certified Clinical Research Coordinator for 20 years at PMG Research. Sandy and her husband Hugh have two daughters with Montessori backgrounds. I've always had a passion for children and wholeheartedly support the Montessori model along with encouraging parents. In my free time I enjoy gardening, hiking and sports.
---
After Care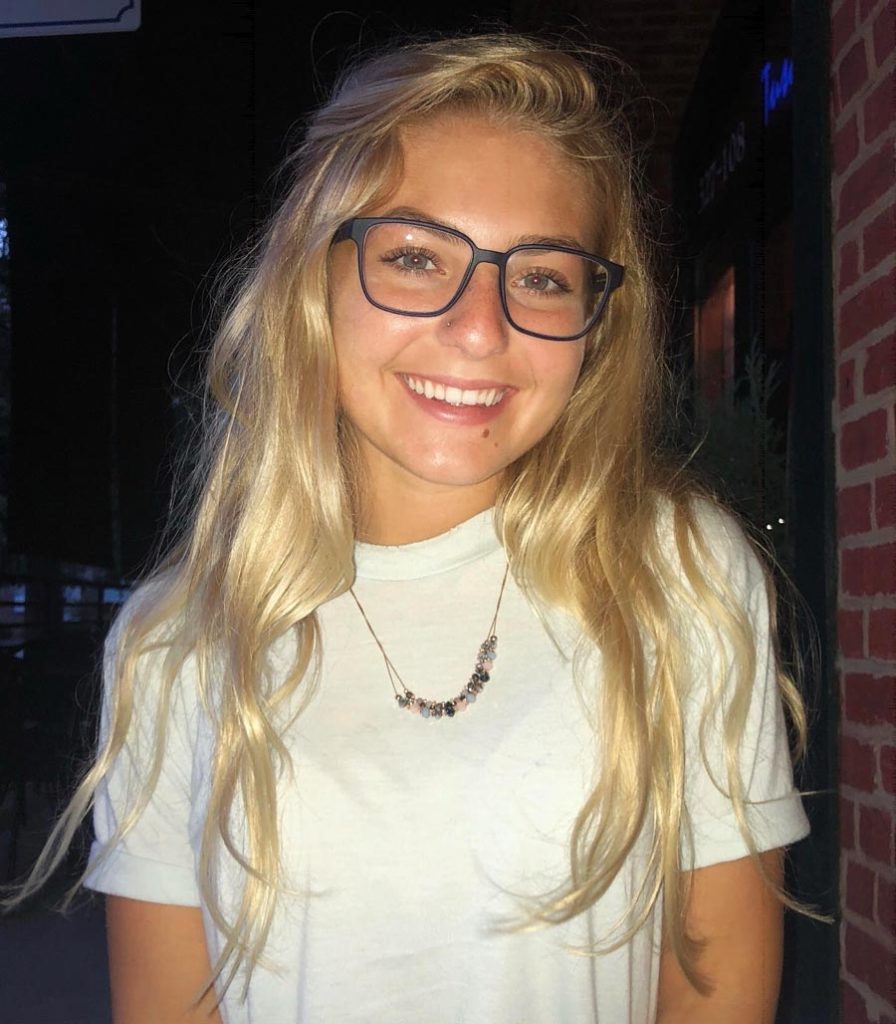 Maddie Khoury serves as an aftercare teacher. She was born in New Jersey, and moved to North Carolina in 2017. Maddie attends Wake Tech, completing an Associates in Liberal Arts, and is planning on transferring to a University to earn her Master's in clinical psychology. In New Jersey, she worked as an aftercare teacher at an elementary school, and found a passion with working with children. Maddie hopes to gain as much knowledge and experience with working with children for her future career.
---
Administrative Team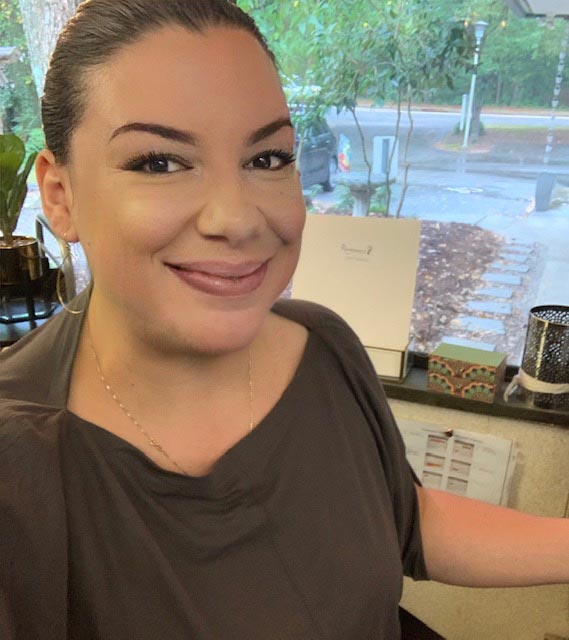 Mayra Fuentes, Assistant Director, came to Renaissance Montessori in 2015, with 15 years of experience in management and administration. Mayra received her Montessori Fundamentals Certificate from the Center of Guided Montessori Studies while working in the Children's House classroom for five years. She taught and gave Montessori lessons, specializing in bilingual lessons. Mayra now leads the Spanish Curriculum at Renaissance and enjoys identifying creative ways to implement Spanish throughout the children's work cycle. Mayra grew up in a military family, with the opportunity of living in Washington State, Puerto Rico, Massachusetts, California, and parents retiring in North Carolina. She considers North Carolina home as she has lived here for almost thirty years. Mayra holds a BA in Sociology, Concentration in Spanish Education from UNC Pembroke. She also holds a Master of Science in Administration, Concentration in Human Resources Administration from Central Michigan University.
---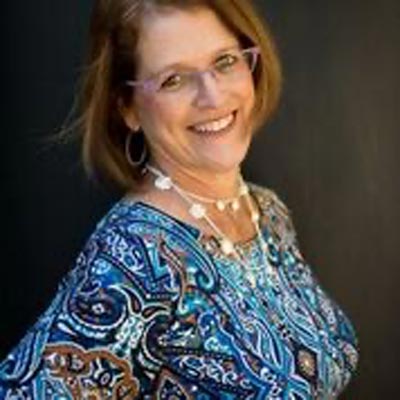 Liane Watson, Director, came to Renaissance Montessori with 20 years experience in the Montessori classroom and administration. Liane received her Primary certification from the Center of Montessori Teacher Education-NC in 1999. She taught and worked in administrative roles at Heartwood Montessori School. She also has worked with the Center for Guided Montessori Studies as Financial Assistant and Field Consultant for the past four years.
Liane grew up in Raleigh and with the exception of seven years in Illinois has spent most of her time in the area. She and her husband have two grown children and two grandsons and one granddaughter. Liane holds a BA in Human Services from Peace College and Masters in Family Life and Parent Education from North Carolina State University.
---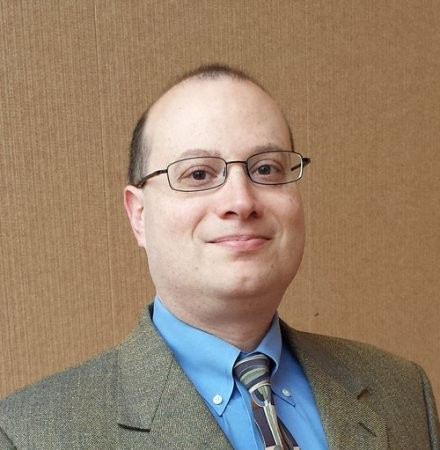 Marc Seldin, Business Director and Founder, started Renaissance out of a long admiration for the Montessori Method. A student of philosophy and education, Marc grew up around Montessori, and attended The Barrie School in Silver Spring, Maryland, from birth until 7th grade. His passion for the Montessori method was reignited by the birth of his daughter. This led him to recognize the shortage of highly qualified Montessori teachers and launch The Center for Guided Montessori Studies, a teacher training center, and eventually our school in partnership with Rachel Kincaid.
Marc's educational background includes a bachelors from Goddard College in Plainfield, Vermont, and an MBA from the Robert H. Smith school at the University of Maryland. He is a member of the international Beta Gamma Sigma honor society for business excellence. Marc currently pursues a doctorate in education at St. Edward's University.