We are a group of passionately committed educators who have spent the last few years looking for just the right location to start a new Montessori school. This is a very exciting time for us, as we work non stop to get our classrooms ready for your children. We are conveniently located near Cary Towne Center and Crossroads Plaza, just minutes from US-1, I-40 and the Raleigh Beltline.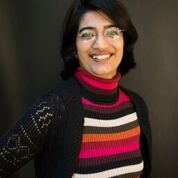 Minu Saggere serves as Lead Teacher in the Toddler community. Originally from India, she recently moved from Atlanta, GA, her home of 16 years.  


Minu earned two Infant-Toddler certifications from the North American Montessori Center and Montessori Teacher Education Institute at American Montessori Society, as well as has completed the Montessori Fundamentals coursework at Center for Guided Montessori Studies.   




Minu lives in Cary with her husband and two boys, ages 11 and 14. Both of her children attended Montessori schools from age 3-6 years. 




One of Minu's 

favorite quotes by Maria Montessori is 

"education

 is a natural process carried out by the child and is not acquired by listening to words but by experiences in the environment."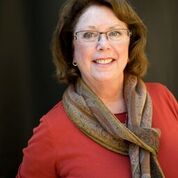 Marilyn Iasiello serves as Assistant Teacher in the Toddler Program.  She has enjoyed working with young children for the past 15 years. Prior to working in early childhood development her career was in retail buying. Her 14 years' experience includes 8 years with public school kindergartens and 6 years in Montessori preschool early education. A native of the state of Ohio but has lived in six other states. She received a B. S. in Business / Marketing from the University of Dayton, Dayton Ohio. Her family has lived in Holly Springs for 7 years. She's married to love of her life Mark and they have two great kids; Rachel, a recent graduate NC State and John, an Army Afghanistan veteran  still serving on active duty at Fort Sill, OK.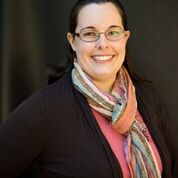 Erin Craig serves as Lead Teacher in the Toddler Program. Erin received her Bachelor's degree in English and Children's Literature from UNC Charlotte before moving to Cary in 2010.  For the past six years, Erin has worked in the Special Education field supporting children who have autism, Down syndrome, and ADHD. Formerly, Erin worked as an early interventionist and literacy tutor. When she's not scouring the local flea markets for hidden treasures, she can be found hiking around Cary with her dog, Laney, or trying out new gluten-free recipes.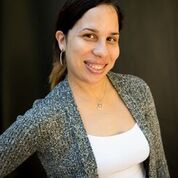 Katherine Velez is from Puerto Rico and is our Spanish teacher for both the toddlers and Children's Houses and also Assistant Teacher in one of our toddler rooms! In Puerto Rico, she worked for 9 years as an Assistant Teacher in a private school. Katherine moved from Puerto Rico to Alaska with her husband, Diego, and her two children, Diego Jr. and Kaydee. While in Alaska, she worked with toddlers in a preschool setting. From Alaska they moved to North Carolina where we were lucky enough to bring her on! She enjoys walking in local parks, going to the beach with her family and loves watching movies in her spare time.

 x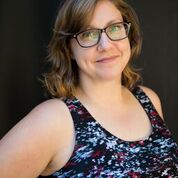 Charlotte Peck serves as Lead Teacher in the Children's House. Charlotte began working in the Montessori environment in 2014 and is a recent graduate from Center for Guided Montessori Studies with Primary certification. A long-time North Carolina resident, Charlotte moved to Durham in 2012 and spent two years working with non-profit youth organizations while earning a Bachelor's in Early Childhood Education from North Carolina Central University. She enjoys traveling, swimming and baking.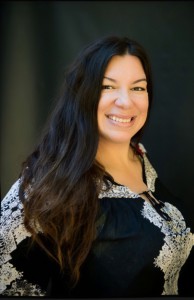 Mayra Fuentes serves as Children's House Assistant Teacher.  Mayra earned her Bachelor of Arts in Sociology with a Minor in Spanish Education from University of North Carolina at Pembroke.  She earned her Masters of Science in Administration at Central Michigan University.  Mayra will begin her formal Montessori training this year.  Mayra and her husband have a daughter and reside in Cary.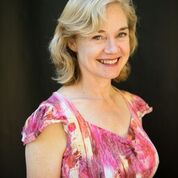 Rah (Sarah) Bickley, a North Carolina native, serves as Lead Teacher in Children's House. She discovered the world of Montessori as a parent — her nine-year-old son is in his sixth year of Montessori school — and evolved from parent volunteer to teacher, earning her Early Childhood certificate at The Barrie School Institute for Advanced Montessori Studies in Silver Spring, MD in 2015. For the past two years she has been an assistant teacher at Erwin Road Montessori School in Durham. Rah is a former newspaper reporter, fundraiser, salesperson and Capitol Hill aide. She graduated from UNC-Chapel Hill and earned a Master's in Journalism at Northwestern University, with studies at the Free University of Berlin in between. When not dreaming up new materials for the classroom she loves kayaking, tennis and performing jazz. Rah lives with her husband John and son Sam in Durham.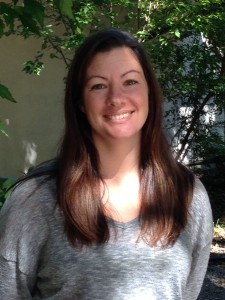 Amanda Eberle serves as Assistant Teacher in Children's House.  Amanda has worked in the Montessori environment for 14 years.  A graduate of Athens Drive High School, she and her husband have raised their children in the Triangle and she has served in Early Childhood Education since 1995.  Amanda is currently earning her Early Childhood Montessori Certification through Center for Guided Montessori Studies.  She enjoys the mountains, gardening and spending time with her family.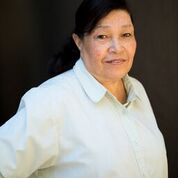 Matilde Latimer serves as Children's House support teacher.  Matilde has worked in Early Education for most of her adult life and enjoys spending time with her grown children who live here in North Carolina.  Originally from Puerto Rico, Matilde grew up in New York City and has called North Carolina home for almost 10 years.

 
 x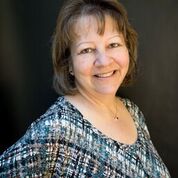 Orealys "Orie" Hernandez serves as Assistant Director.  She was born in Cuba and has lived most of her life in the United States. She is fluent in Spanish and English. Orie has worked in Montessori for the last 15 years. She worked in Infant/Toddler programs as well as 3-6 Children's Houses.  Orie earned her degree as a Physical Therapist Assistant and worked in that field for 16 years. She enjoys traveling, crafts, reading, photography, and camping. She also has a huge love and respect for nature and animals.  Orie and her husband Raul, are Florida transplants and have been Holly Springs residents since 1995. They have a daughter, Nicole, who will soon begin Graduate School at Campbell University.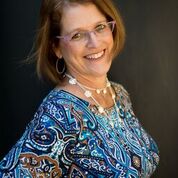 Liane Watson, Director, comes to Renaissance Montessori with 20 years experience in the Montessori classroom and administration. Liane received her Primary certification from the Center of Montessori Teacher Education-NC in 1999. She then taught at Heartwood Montessori School as the Lead teacher until 2013. At that time she was named Assistant Director and Parent Educator at Heartwood. She also has worked with the Center for Guided Montessori Studies as Financial Assistant and Field Consultant for the past two years.  Liane grew up in Raleigh and with the exception of seven years in Illinois has spent most of her time in the area. She and her husband have two grown children and two grandsons. Liane holds a BA in Human Services from Peace College and Masters in Family Life and Parent Education from North Carolina State University.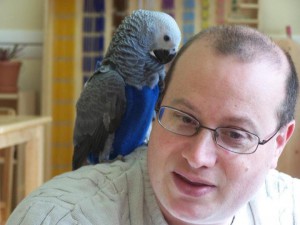 Marc Seldin is one of the principal founders of The Center for Guided Montessori Studies, and serves as its COO. He also founded and serves as Financial Director at Renaissance Montessori in North Carolina. A passionate Montessorian, Marc attended a Montessori school through 6th grade and has done consulting for numerous Montessori schools around the country. Marc has presented several times at the International Montessori Council's national conference, and writes the popular Montessori Quickbites blog. Marc has a diverse technical and business background, having held roles in software development, project management, product management, and technology. During his career he has worked both as an independent contractor and as an employee for The Baltimore Sun, ShareMedia, Tribune Company, and BBN Technologies. Marc's educational background includes a Bachelor's from Goddard College in Plainfield, Vermont, and an MBA from the Robert H. Smith school at the University of Maryland. He is a member of the international Beta Gamma Sigma honor society for business excellence.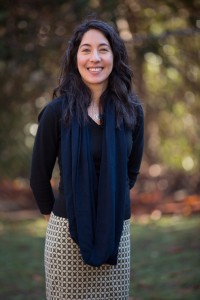 Rachel Kincaid is a co-founder of Renaissance Montessori.  She earned a Bachelor of Arts from University of North Carolina at Wilmington with  a concentration in Spanish and a K-12 teaching degree.  Rachel completed her Montessori Early Childhood certificate from Center for Guided Montessori Studies in 2012 and served as Renaissance's first teacher, then as Director.  She now is the Spanish Program Director at Renaissance and the Spanish Program Director at Center for Guided Montessori Studies. Rachel, her husband of 13 years and their two children reside in Raleigh and enjoy entertaining and enjoying the area's parks and festivals.