According to Wikipedia, "Experiential learning is the process of making meaning from direct experience. Aristotle once said, 'For the things we have to learn before we can do them, we learn by doing them.'"
Montessori in general supports the notion of learning by doing. In our classrooms children begin with concrete lessons and proceed later to abstract levels of understanding. A child's first exposure to multiplication may be by counting sets beads, for example counting a chain of beads by fives. Once the child has mastered this level we can then introduce the language of multiplication, for example "5 x 4″ could be called "five fours" or "four fives".
Welcome to the website of Renaissance Montessori, a unique Montessori school Cary. Located at 610 Nottingham Drive, our beautiful wooded facility is just a few minutes from exits for I-440, I-40 and US-1 making us a convenient drive from most of Raleigh, Cary, Morrisville, Holly Springs and Fuquay-Varina. We offer both full and half day programs, including after-care.


Silent Auction
Our silent auction ends at noon this Sunday, March 31st. Please check it out and don't forget to bid on anything you like! There are many great items to choose from, everything from babysitting to elephant-shaped lamps, from toys to cooking classes.



---
Summer camp
We are accepting applications for our summer Global Explorers camp, a Montessori based program with weekly themes that introduce children to all sorts of fun activities based on our beautiful planet. Read more about it here. Space is filling up, so consider sending in your application today.
Renaissance Montessori offers early childhood classrooms geared roughly for children aged 3 to 6. Please click here for help evaluating whether your child is ready for a Montessori classroom. Eventually we will add an Elementary program that goes through 3rd grade.


Renaissance Montessori is affiliated with the International Montessori Council (IMC), and several senior IMC members serve on our Advisory Board. Our teachers are all fully Montessori trained with years of teaching experience. The founders have worked for years at The Center for Guided Montessori Studies, one of the most reputable Montessori teacher training programs in America.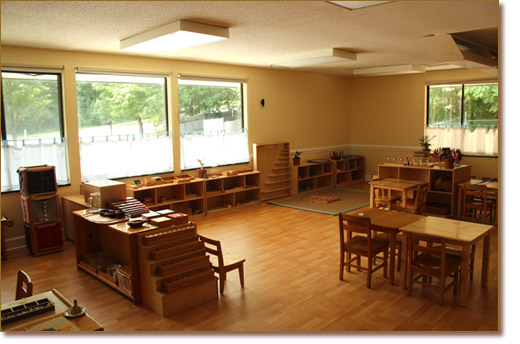 Our newly renovated classrooms are completely equipped with high quality Montessori materials. Construction thanks to Borges Construction Company.



What makes us special
Warm and nurturing teachers are fully trained to use the Montessori method to help each child develop to their fullest potential
One adult in each classroom will only speak Spanish to the children, and Spanish language activities will be integrated into the curriculum
Our innovative artist-in-residence program ensures that children's creativity will be fully engaged
Many science activities will be conducted in an experiential fashion. Our beautiful, shaded campus offers room for children to explore nature. We will use it to study botany, ecology, mineralogy and biology
Committed to a highly authentic Montessori program
Low teacher/student ratios will not be higher than 10:1
More information
We will be expanding this website significantly in the coming weeks, however we'd be happy to answer any questions you might have at this time. Please contact us for more information.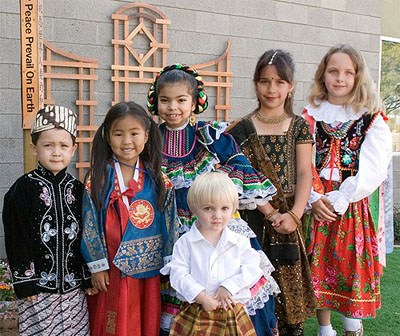 There are Montessori schools in virtually every nation on earth. Montessori children come from all classes, races and religions. Will your child be one of them?