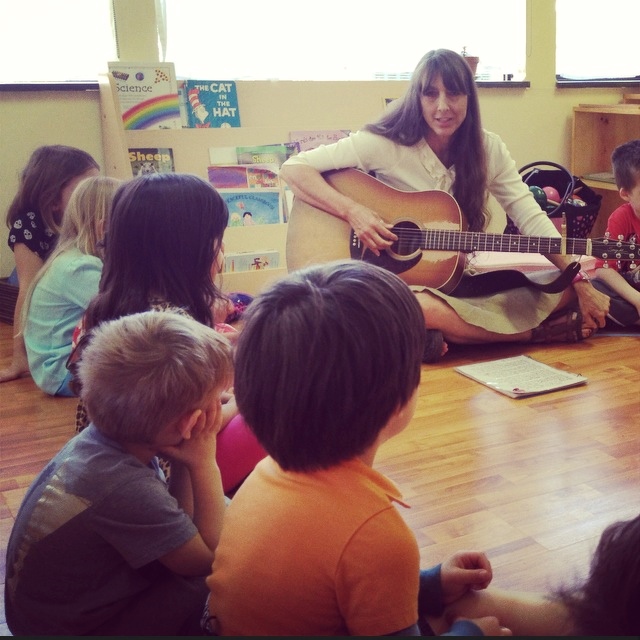 Music and Mariposas bilingual group music instruction is an interactive, dynamic group session that teaches bilingualism, movement and musical awareness in a small setting.  Music and Mariposas is held on Tuesdays between 11 am and 12 pm, and is $30/month.
*
Ms. Sandy also offers children ages 3 and up Private Guitar lessons each Tuesday between 12 and 1:30 pm at $50/month.  Students learn to read music, to use proper finger positions and strumming technique on an authentic, child-sized guitar.
*
Children may enjoy both classes at $75/month.