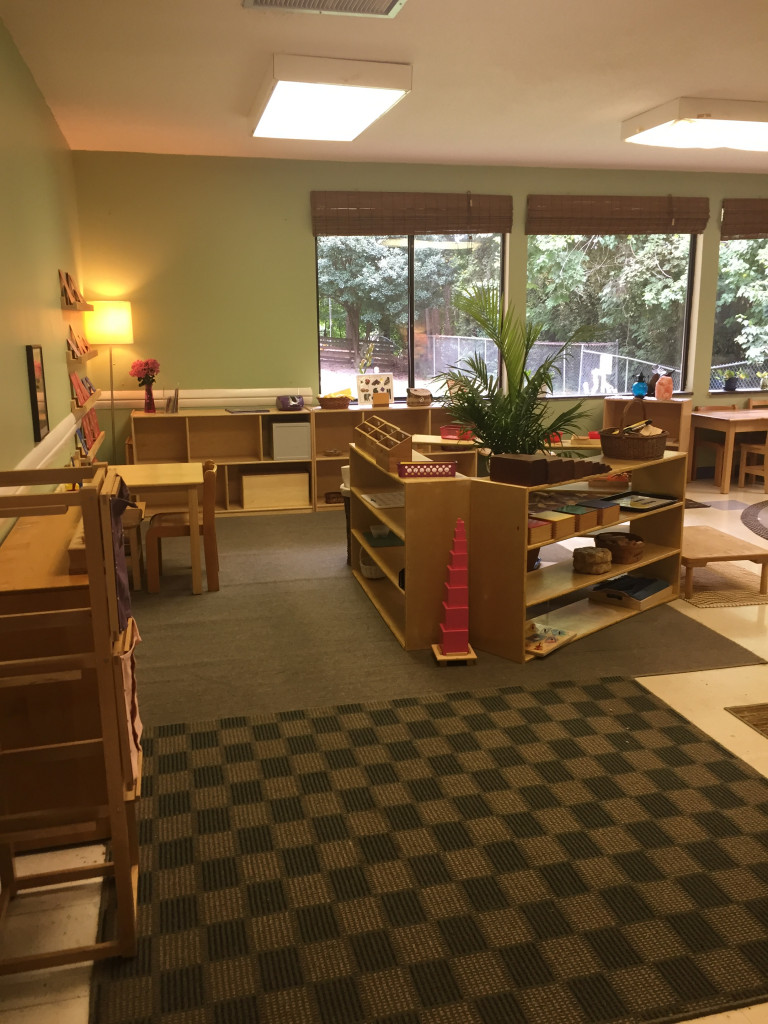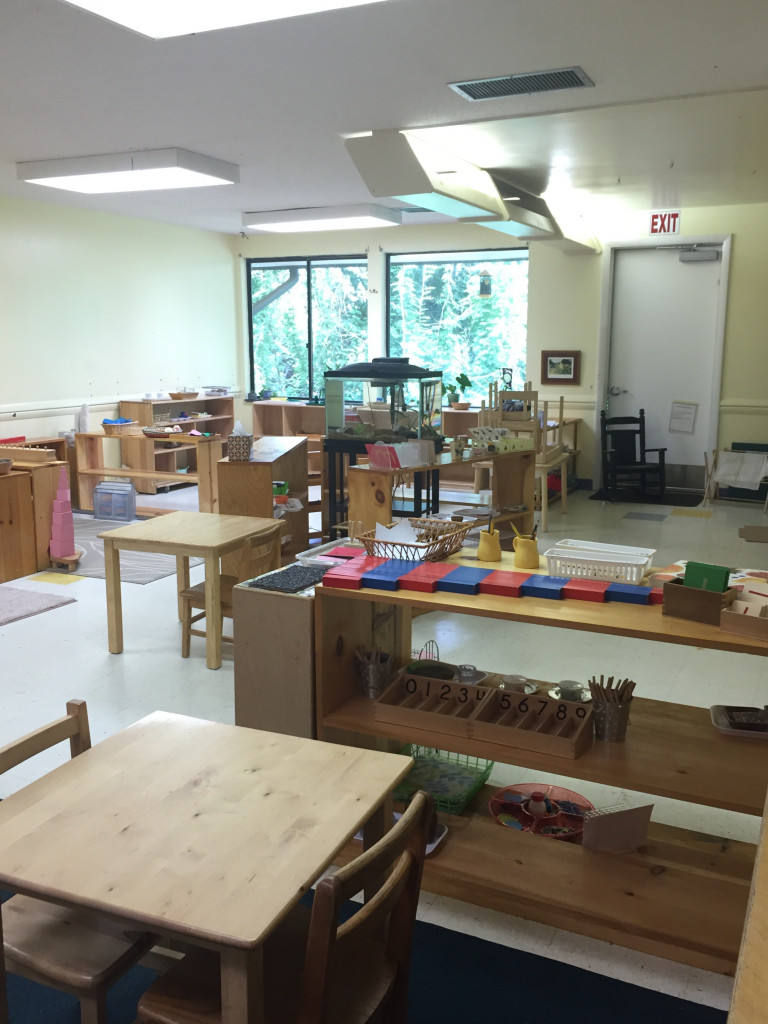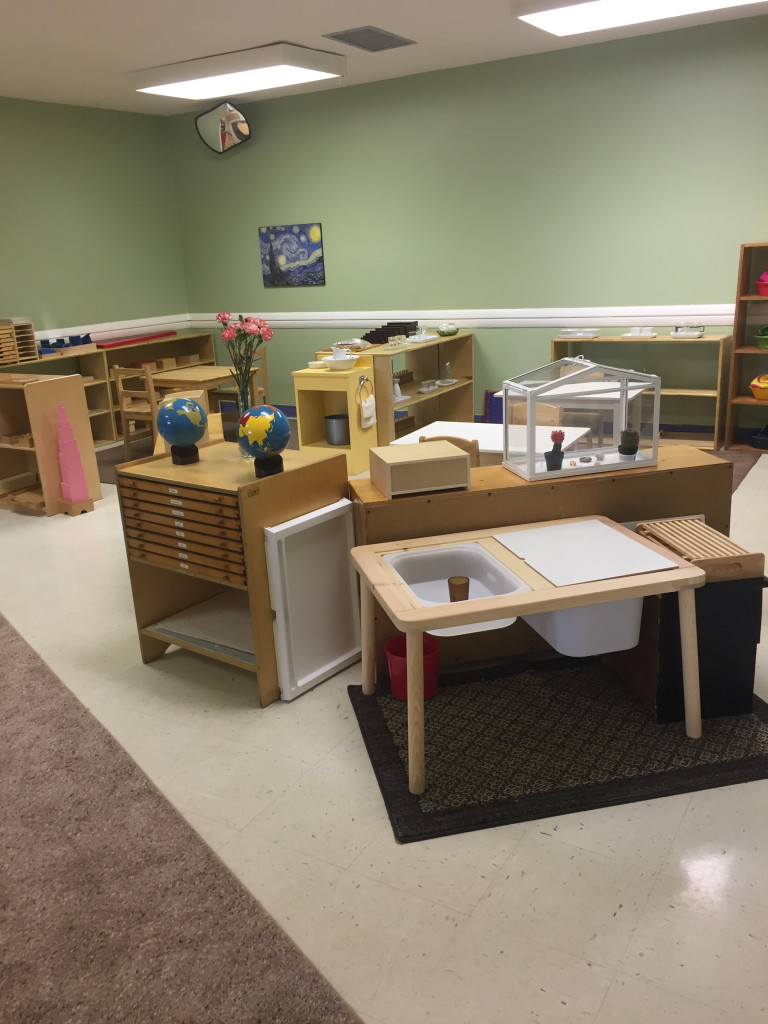 Children's House is a classroom designed for children ages three years through Kindergarten. This environment is methodically set up to meet the needs of children at this stage in their development.
Our Montessori Children's House program will foster your child's independence while helping him learn valuable social, emotional, and academic skills in a bilingual environment.
Spanish is taught in both conversational and academic ways at Renaissance. Students get a constant flow of interaction with our Spanish speaking assistant teacher as well as sit-down individual and group lessons with her to gain skills in mathematics, reading, science and more.
Children's House at a glance:
Children three years through Kindergarten

Options for 3, 4 and 5 days per week

Options for half, full and extended days

Kindergarten curriculum meets the North Carolina Standard Course of Study including Language Arts, Information and Technology, Science, Mathematics, World Languages, Arts Education, Social Studies, Healthful Living
An environment where…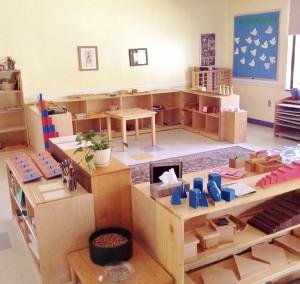 Materials are organized in a logical fashion (by subject area/functions) – arranged left to right, top to bottom, in order of difficulty.
Furniture is size appropriate for the children
An ample amount of floor space is provided for children to work and have lessons on the floor
Tables of various sizes are available for individual work or group works
Lessons are designed to provide purpose, procedure, closure, and personal success
Materials and activities are appropriate for the children's developmental abilities and personal skills
Children may choose their daily works based on personal interest or need
Teachers embrace the Montessori philosophy
"Because true beauty is based on simplicity, the classroom need not be an elaborate place, but everything within it must be of good design and quality, and as carefully and attractively displayed as a well planned exhibit."
– Montessori: A Modern Approach pg. 59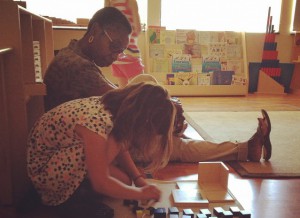 Keep a well prepared environment
Become a link for the child and the materials
Are knowledgeable of child's developmental level as to appropriately match works to their specific needs
Actively direct until the child is knowledgeable enough to work independently
Observe the children and their use of the materials to better understand the needs of the individual child as well as the dynamic of the classroom
Do not break the concentration of a child when they have begun to work independently
Respects and supports a child in their path towards social, emotional, physical, and intellectual growth
Are an advocate for the children
Keep records of the children's growth
Are knowledgeable in their educational field and show a joy for learning and educating
"The greatest sign of success for a teacher… is to be able to say 'the children are now working as if I do not exist"
– Maria Montessori
Activities which encourage development in…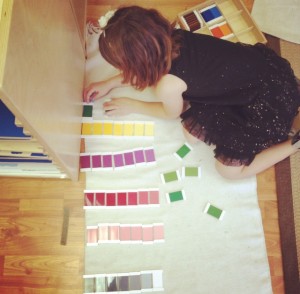 Concentration
Coordination
Independence
Order
Gross Motor
Fine Motor
Quantitative relationships
Language Skills (listening, speaking, reading, writing, expressing on self)
Creative arts
Critical thinking (questioning, experimenting, hypothesizing)
Perseverance
Compassion
Resourcefulness
Self Discipline
"If the teacher has materials to offer that polarize the child's attention, she will find it possible to give the child the freedom he needs for his development."
Absorbent Mind pg. 8
Developmental Readiness: Is your child ready for the Children's House classroom?
When considering a child for the Children's House classroom, we will look to see if the child has reached the following milestones:
The child is motivated to choose works.
What this looks like:
Independently finds a book to read or puzzle to solve without constant cues.
Independently chooses an activity/work without it being chosen for him/her.
Participates in group activities or "specials" (sings along, dances, performs hand movements).
Comes to circle willingly and looks forward to having books read or stories told.
The child separates easily, or with minimal anxiety, at drop-off.
What this looks like:
Can quickly engage in an activity after separation.
Focuses on classroom happenings vs. when or who will be picking them up.
The child has mastered basic toileting.
What this looks like:
Recognizes signs of bladder fullness or need to poop.
*Independently enters the bathroom without having to be reminded to "go."
*Accidents are expected, even after a child has moved up.
The child can consistently uses basic grace and courtesy.
What this looks like:
Says "please," "thank you," and "I'm sorry."
Pushes in chair.
Cleans up after himself (puts works away after use).
Comes when called.
Uses indoor voice (most times).
Listens to teacher.
Is gentle with their body (does not hit/bite/etc.)
Uses a "big kid voice" (rather than baby talk).
The child has mastered basic practical life skills.
What this looks like:
Washes their hands independently.
Serves himself.
Cleans up independently.
Dress/undress themselves.
Carry a tray.
Click to learn the benefits of the Renaissance Kindergarten year and the importance of the social, academic and independence skill building at this level.